Wimbledon's marathon matches have been consigned to the past after the All England Club announced the introduction of final-set tie-breaks when the score reaches 12-12.
The new format will be introduced for the 2019 tournament.
Here, Press Association Sport looks at the five longest ever matches at SW19.
John Isner v Nicolas Mahut 2010 – 11 hours 5 minutes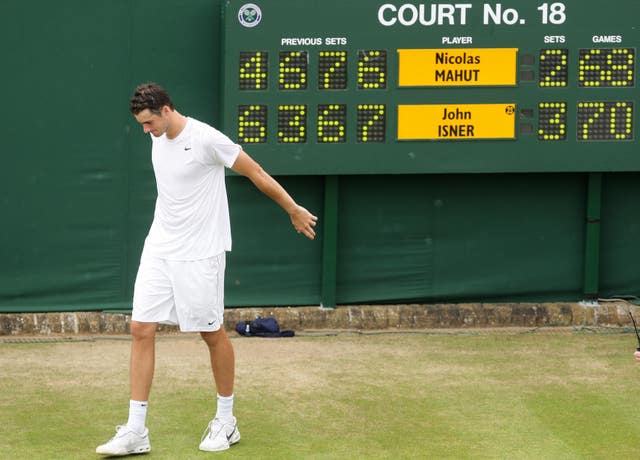 The longest ever match in the history of the sport was played over three days in 2010's first round. American John Isner eventually won it 6-4 3-6 6-7 (7) 7-6 (3) 70-68 after a marathon last set that lasted just over eight hours.
Kevin Anderson v John Isner 2018 – 6 hours 36 minutes
Isner will have been getting flashbacks as he embarked on another monster five-setter with fellow big-serving Kevin Anderson in the first semi-final of the 2018 tournament. The South African prevailed 7-6 (6) 6-7 (5) 6-7 (7) 6-4 26-24 in a match that had a bearing on the decision to introduce tiebreaks.
Marin Cilic v Sam Querrey 2012 – 5 hours 31 minutes
Another battle of the big servers went the distance in the third round in 2012. Croatia's Marin Cilic emerged triumphant, claiming it 7-6 (6) 6-4 6-7 (2) 6-7 (3) 17-15.
Greg Holmes v Todd Witsken 1989 – 5 hours 28 minutes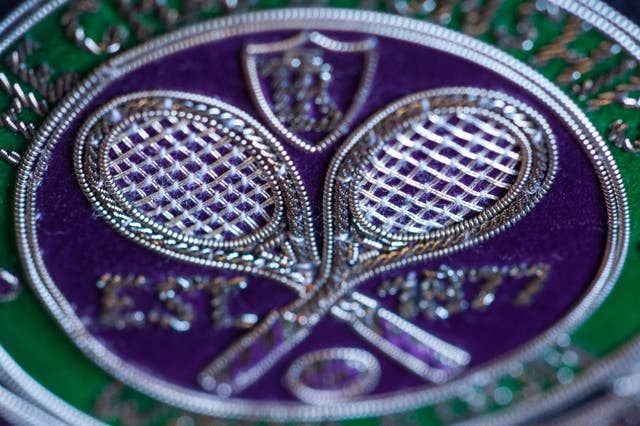 This all-American battle in the second round was spread over two days due to bad light, though the last set was not as lengthy as others. Holmes triumphed 5–7 6–4 7-6 (5) 4–6 14–12.
Novak Djokovic v Rafael Nadal 2018 – 5 hours 15 minutes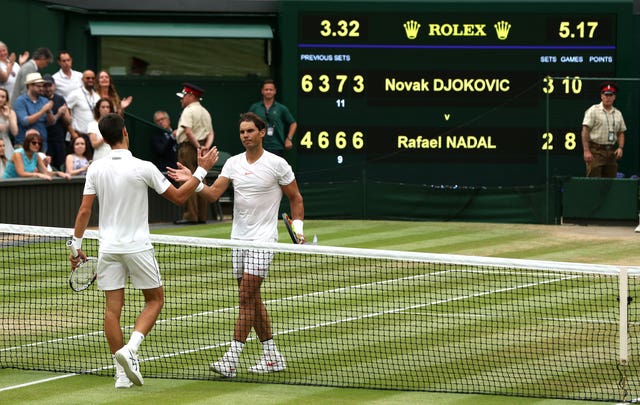 If one marathon semi-final was not enough, 2018 threw up another as Novak Djokovic and Rafael Nadal battled it out over the course of two days. Owing to Anderson and Isner's slog, this match delayed the women's final before the Serb eventually won 6-4 3-6 7-6 (9) 3-6 10-8.