Jonny Bairstow is officially the busiest player in international cricket but the England man has no intention of slowing down as long as form and fitness hold.
A recent survey by Cricket Monthly showed the wicketkeeper-batsman turned out more times for his country than any other player on the planet over the past 12 months.
In the year ending August 31 he clocked up 43 England games across all formats and was in action for a total of 91 days.
That placed him fractionally ahead of his Test captain Joe Root, who racked up 90 days on the field, but 15 ahead of the nearest overseas challenger, Sri Lanka's Niroshan Dickwella.
Informed that his competitive workload far outstripped the likes of Lionel Messi (62 days) and Roger Federer (71), Bairstow laughed: "I wish we got paid like them!"
Yet beneath the levity there is a serious point. With the schedule increasingly packed, notwithstanding the strains of travel and practice or the pull of lucrative domestic deals, three-format cricketers like Bairstow are being stretched to the limit.
The 29-year-old does not feel burdened by those demands, though. Instead he feels honoured to have earned the selectors' trust in Tests, one-day internationals and Twenty20s alike and proud of the steel it takes to continue answering the call.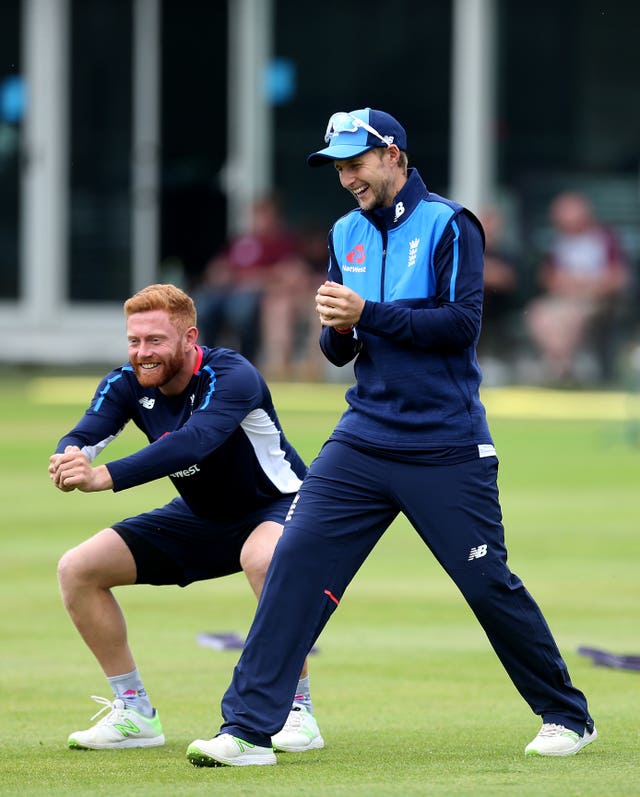 "It's a good thing because it means that people want you to be part of their team. It also means you're in good condition physically and mentally, because if you weren't I'm not sure you'd get through all those games," he said.
"It can be very mentally challenging if things aren't necessarily going your way because then you've got external pressures as well. And physically you've got to get up for it every day because keeping wicket and batting does take it out of you."
With next summer's home World Cup looming on the horizon there was never any serious talk of handing the Yorkshireman a well-earned break for this month's five-match ODI series in Sri Lanka, but had there been it would hardly have been welcomed.
Bairstow spent more time than he would like fighting to establish himself in the 50-over team and, with an average of 51.05 and four centuries to his name in 2018, is unwilling to vacate the shirt.
"It's a short career when you're playing for England and you have to relish every single bit of it," he explained.
"I wouldn't have it any other way. To be part of squads and teams makes me very lucky. I've been away the last six or seven winters with England and I'm very proud of that.
"I hope to be part of the next seven because I feel physically fit and mentally good. Yes, there will be a point when I feel a bit tired, but not at this period of time."
England take on a Sri Lanka Board XI in Colombo on Friday, the first of two warm-up matches before Wednesday's series opener.
That will offer a first look at pitch conditions on the island, with Bairstow anticipating trickier tracks than those on offer during South Africa's recent 3-2 win.
That extended Sri Lanka's winless streak to their last nine home series and low-scoring surfaces could be prepared to curb the tourists' explosive batting.
"If you look at the pitches for South Africa they looked like good cricket pitches, whether they change their tactics and produce pitches that are slightly different for us…so be it," he said.
"Yes, we'd like to play on good pitches and, yes, we'd like to have high-scoring games but we're prepared to guts it out and grit it out if needed."